Podcast: Play in new window | Download
Subscribe: RSS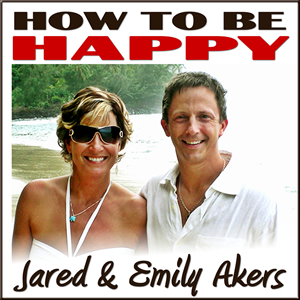 In this episode of the How to Be Happy Podcast, Emily and I discuss death. But before you make a decision on how morbid this sounds, have a listen.
Some topics you'll hear in this episode:
Dealing with Death
What to say to others then they've experienced a loss.
We share about our personal experiences with death of loved ones.
The reality of facing our own mortality.
Although tragic, death can also be beautiful
Does everything happen for a reason?
Is there anything on your bucket list?
Being of service
Thinking about what you can bring to a situation/relationship as opposed to what's in it for me?
Groundhog Day? (yes we talk about the weather)
Reminding ourselves to stay in the moment, even when looking forward to something in the future.
We get back to the topic of death and about allowing people to reach out to you when you're going through something difficult.
Things mentioned in this episode:
Please subscribe below to the podcast to get automatic updates:
Click Here to Subscribe via iTunes!
Click Here to Subscribe via RSS (non-iTunes feed)
You can call our How to Be Happy phone line and leave a question or topic you'd like us to talk about! 775-234-8373