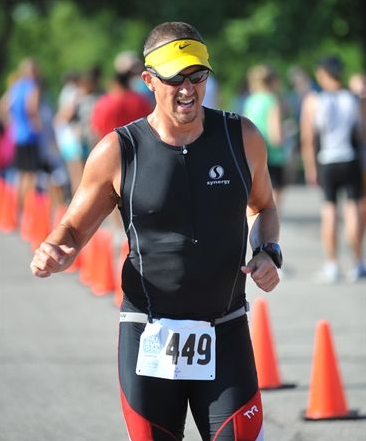 If you're out of shape, or looking for how to start running from scratch, read on. I was really out of shape for years and hated running. But with a little time and small steps, anything is possible. Here's how I started slow and within a few months was running in my first 5K.
Having run Cross Country in High School, I knew I hated running; really, I'm serious. I remember standing at the starting line with 100 other guys thinking "I'm about to run 3 miles as fast as I can, this sucks!" Although I was pretty good at cross country, I quit before my senior year and vowed to never run again.
I recall the coach pleaded with me not to quit, but I remember something my dad asked me when I went to him for advice, "If you hate it, why keep doing it?" It seemed simple enough.
So skip ahead to my late 30's. I'm 41 as of writing this article and in the last 3 years I've finished 2 5K's, a half marathon, and 2 short course triathlons. But all that's another story, and the only thing I really "enjoy" while doing it, is the triathlons. The half marathon sucked, but I'm glad I did it. The 5K's are alright, but short and all you're doing is running which is kind of boring.