Podcast: Play in new window | Download
Subscribe: RSS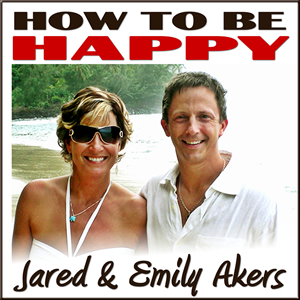 Welcome to the How to Be Happy Podcast Episode #2. In this session Emily and I talk about our dating history and how we first met and some tips and experiences on dating.
Some topics you'll hear in this episode:
Questions to Ask on a Date:
Family (theirs and yours) How they interact with friends
Religion
Values
Do you show up with a gift?
How honest do you get? TMI?
Where to find dates?
Witnessing how others act around friends and family can tell you a lot about the kind of person they are.
Looking for things about them that should/could change?
Expectations
Chase or be chased?
Online dating tips
Living together – Should you?
How long should you date before getting married?
Some items reference or mentioned in this episode:
Please subscribe below to the podcast to get automatic updates:
Click Here to Subscribe via iTunes!
Click Here to Subscribe via RSS (non-iTunes feed)