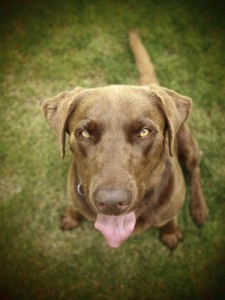 A few years ago I was sitting in a support group discussing humility when a burly man shared, "I just wake up each morning and try to be the man my dog thinks I am."
That made sense.
Maybe you've heard the saying: act as if?
If only it was that easy. Act happy and you'll be happy, act strong and you'll be strong. Of course it's not that easy… or is it?
Author Francine Ward suggests, "Self-esteem comes from doing esteemable acts." The key word in that quote is doing. Never has any significant life changing event taken place in my life from just sitting around thinking about it.
Taking action, or acting as if, puts us out into the universe where we can interact with others, receive feedback and change the course of our lives and those around us. You'll get better results if you strive to live your way into right thinking as opposed to thinking your way into right living.
Most of my life I worked towards being the man I thought everyone wanted me to be; instead of whom I was meant to be. As for humility, it was more of a tool to getting something I wanted as opposed to a virtue or character building. [Read more…]