"The image of myself which I try to create in my own mind in order that I may love myself is very different from the image which I try to create in the minds of others in order that they may love me."
-W.H. Auden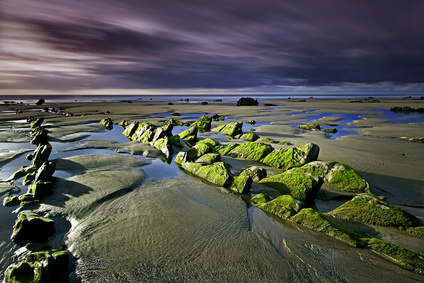 In the ever expanding niche of personal and self-development, there's a lot of talk about how to find yourself. I should know, I've written an entire book on it, Happiness for the Practical Mind: 7 Steps to Discovering and Loving Your Authentic Self.
So what does it mean to find oneself?
I lived most of my life in a way I thought was expected; striving for an identity which society seemed to reward. All the while not really sure who I was or what I wanted out of life. It's odd really, thinking now that I was chasing what others perceived to be important.
When sitting down to write on this topic, something continually came to my mind… it's a line from the movie The Way, "You don't choose a life dad, you live one. "
People talk a lot about choices, but maybe we don't really get to choose who to be after all. Maybe the real key is simply choosing to embrace and love who we already are.
Stop trying to choose who to be and be who you are.
This may be scary, that deep inside we believe we're less than spectacular. That if I can't choose who I want to be, I'm stuck with what I have—which obviously isn't enough or I'd already be happy.
But even in my darkest times, there was a flicker of knowing that I was special. Whether put there by my creator or mother, I'm not sure, but it was there. And I would guess that if you're still on this earth searching—and reading this—there's a flicker in you as well.
Fan it.
I cannot emphasize enough the importance of all that you already are. All that you have inside you is there to be great. Honestly, if you think about the logic behind it, why would we be put on this earth already missing something? Not convinced, just watch this guy.
Here are 5 Tips on Discovering who You Really Are:
Be honest with yourself.  We all know the saying, "To thine own self be true." Learn to trust your instinct or your gut. Even if you continually make bad decisions, be honest with yourself as to why you're making them. Getting to the root of the payoff will reveal valuable insights about yourself.
Ask others how they view you as a person. Yes, scary stuff here, but it can be invaluable to get a different perspective about ourselves. We often confuse our intentions with our actions and thus develop a skewed vision of who we are.
Become aware of how you treat yourself. Having awareness of your inner-dialog can tell you a great deal about how you view yourself. Maybe you're continually telling yourself you're inadequate, and that's not who you really are! Start a new dialog with yourself.
Discover what you're passionate about. What fills you with joy and happiness? Possibly if you're here reading this, you're not sure. Dig deep and think about the last time you were really joyful. Maybe it was time spent with friends, a trip to the ocean, etc. What mental state gave you that feeling? More than likely it was the realization that in a certain moment, you had everything you needed in life; known as gratitude. Discovering what fills you with gratitude can teach you a lot about yourself.
Practice meditation. Vipissana meditation is a great way to discover insights about yourself.
Finding your true self is about three things: the awareness that you want to know, the willingness to search, and the acceptance of what you might find.
Are you ready and willing to know yourself?