"The secret of happiness is not in doing what one likes, but in liking what one does." – James M. Barrie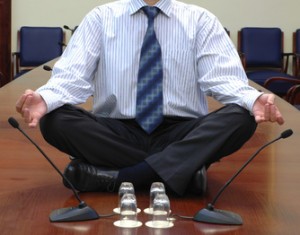 Last weekend while taking a shower (yes, I take them during the week also) I was thinking about a topic to write about this week. For some reason the idea of being happy with the work you do (regardless of what that is) popped into my head.
Shortly after I was online and received an email from someone who was reading my post on The Shift by Dr. Wayne Dyer. They shared, "I want to get a better job but I can't find one.  I don't enjoy the job I am doing right now."
So I knew I was meant to write about this topic. I love signs (or you may call them coincidences). Honestly, these happen to me all the time.  I think they were always there, guiding me through life, its just that today I'm self-aware, emotionally connected, and spiritually fit so I'm acutely aware of them.
There are a lot of people these days selling passion as a skill set that will enable you to quit your day job and make a living doing what you love. And although I know it's possible, for many it's not that easy. Financial obligations (student loans, mortgages, children, etc.) can make it difficult if not impossible to simply quit a secure paying job to follow your passions.
Or maybe there are other reasons, like you really do enjoy your job even though it's not lying on the beach writing your next book.
Regardless of what you do for a living, you can be happy. At the core, the reason why you're not happy with the work you do is you're placing value on something outside of yourself. The ego is suggesting you should be farther along in your career or making more money.
Maybe there are physical things that contribute to the suckiness of your job. Like when I built houses, I was always beat up and it really takes a toll on the body. I saw what it did to my father who worked construction and a labor intensive job into his sixties.
Or maybe the desire for a career change is deeper. Like the pull to do something more meaningful (to you).
Regardless of the reason, there are some things you can do, right now, to make this less of an issue. But before we get into a list, let's dig a little deeper for a moment.
Change What You Do as a Person
Take a look back at the quote from the beginning of this post, "The secret of happiness is not in doing what one likes, but in liking what one does." The key is not changing what you do to support your family, but changing what you do as a person.
Do you like what you do as a person?
I wake up each day and decide that I'm here to be of service. To be available to help others regardless of what I do for a living or where I'm at physically.
In my last job I worked on the eighth floor of an office building. I can be a loner or introvert sometimes and would often take the stairs; basically to avoid people. As I began this transformation into emotional connectedness, service, and happiness, I made a real effort to take the elevator and become more "a part of" as opposed to "a part from" what was going on around me. There's no chance of helping others by avoiding them.
If you're not happy with whom you are and what you do as a person, no job is going to make you happy.
7 Tips on Finding Happiness at Work:
1. Get a different Job or Change Careers – Changing jobs can be quite scary and many times irresponsible if we have a lot of financial obligations. And there's no guarantee it's going to fix anything. Heaven knows I've done it enough times in my life. But changing jobs over and over is one of the catalysts that finally led me on this journey to self-discovery and happiness.
My first full-time job was as a zookeeper. I was confident that I'd found my calling and would be satisfied until my dying days. That lasted for about four years. Since then I've held dozens of jobs in different fields. To name a few: framing houses, chimney repair, painting, restaurant manager, bartender, radiology tech assistant, and numerous positions in the IT field from programming to Business Analyst.
So yes, you can change jobs, but if you haven't discovered and accepted your authentic self, chances are you'll never be satisfied with your career choice. One simple reason is you're not sure who you are yet or what really makes you happy.
If you're completely miserable and can't take another day at your current job, I'd suggest finding a new one before you quit your current one. And better yet, spend some serious time getting to know yourself to have a better understanding of what career path you might enjoy.
2. Make Friends – In their book "Now Discover Your Strengths"(Amazon), Marcus Buckingham and Donald Clifton point out the importance of building partnerships within the workplace. To be aware of our strengths and weaknesses and partner with people who have skills in areas we lack. This means getting your ego out of the way and working towards a common good.
In a 2010 CBS Where America Stands report on job satisfaction, fifty-six percent of workers who were happy with their job said they were happy with their co-workers. Try reaching out and getting to know the people you work with.
When I started a new job in 2006, my life coach suggested I go around each morning and introduce myself to three new people in the office. It was certainly outside my comfort zone and my response was, "I'm not sure I can do that. I'm shy don't you know?" His response, "Jared, it's not about you."
I met a lot of new people that way and I quickly felt part of a team.
3. Take Charge of Your Career Advancement – Your boss and co-workers aren't mind readers. If you want more responsibilities and have career goals, let them know about it.
When I first started in the IT field, I spent nights and weekends studying for a certain technical certification. I recall my director at the time wasn't very supportive. Her response was, "regardless of what certificates you have, no one's going to hire you without any experience." It motivated me even more.
I studied even harder and built a small Local Area Network (LAN) in my apartment so I could learn firsthand. The quicker I could learn new skill sets the quicker I could start looking for a new job.
4. Avoid Pessimists – Avoid the negativity going on around the water cooler. Misery loves company.
5. Decide to Be Happy – Wake up each morning and make a decision to be happy at work today. I realize it's not always that easy, but give it a shot anyway.
Every transformation in our lives begins with a decision, but needs to be followed with supporting action. Show gratitude for your employment by doing something nice for your co-workers. Maybe take in bagels, donuts, or homemade cookies.
6. Get Organized – Every week or so I do a good re-organizing of my cubical at work, which mainly consists of clearing off all the papers and notes from my desk. Feeling disheveled and unorganized can stress me out. I also like to clear out my inbox every Monday and look for possible communications I missed or need to follow up on. Being disorganized—for me—is stressful and a reflection on what's going on inside of me.
Be mindful of your surroundings and take time to get organized. Slow down and take a moment to look around your personal space and see what it says about you.
7. Take a Vacation – I simply love to travel. My wife and I try and take a vacation every six months or so. We have a vacation savings fund which we put a little into each week and after six months we usually have enough to go someplace sunny with good SCUBA diving.
We do have bills like everyone else, but we make travel a priority. Six months may be too often for some, but I know for us it sure feels good to recharge every so often. Even if you can't get away, take some time off and just relax, doing something you love.
Having some real down time away from the responsibilities of work can help you keep things in perspective. And usually towards the end of the vacation, I'm looking forward to getting back to work.
Spend more time in becoming who you want to be and what you do as a person, and what you do to bring home the bacon won't be such a drag.