Podcast: Play in new window | Download
Subscribe: RSS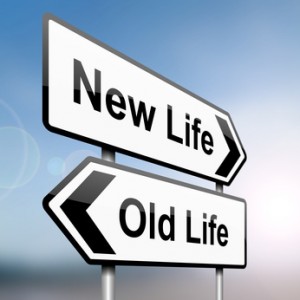 You hear a lot of people suggest that happiness is a choice. Is it really that simple? Emily and I take a closer look at this ideology and some of the obstacles that may prevent us from simply making a choice to be happy.
Some topics discussed in this episode:
Simply making a choice to be happy isn't always that easy. There are many things, such as past experiences that make it difficult to believe that we can be happy. Many times we have so much crap running around in our heads (fear, guilt, remorse, etc.) that it's not possible to just dismiss those things and be happy.
I share about my journey in finding my authentic self and how that led to find what was missing; a love and emotional connectedness with self. Emily points out that being okay with self first, enables us to try new things in life knowing we're not always going to succeed, but that's the beauty, being able to try many things. Once we begin to be happy with self, we're then capable to make the choice to be happy.
We can start our day over at anytime. We can stop, re-center, and make a choice to have a better day regardless of how it's going at the moment. But getting back to the concept of getting rid of the past crap in our heads, if we haven't done that, we're not necessarily going to believe ourselves when we say, "I'm going to be happy."
There's always something. As we get better (finding gratitude) we begin to have problems in areas of life we never had areas in before. Be grateful for that. Having issues or things going on in our life reminds us we're living.
Emily shares a story of checking Jared out on a ladder when they first met as he fixed her attic fan. Fixing things with WD40 and a hammer.
If happiness is choice, is unhappiness a choice?
Making a choice to not be a victim; a victim is a spectator in their own life. We all have bad things happen to us, but it's how we react to them. Things happen around us, not to us. We get a lot of mileage out of being a victim. Many times we've been playing the victim role for so long it defines who we are. We're afraid that without that label or identity we're not sure who we'll be. If you're wondering weather or not you're playing the victim role, take a look around. Are you chasing people away?
Before we're able to make a decision, we must have awareness that that we're doing things to ourselves. Are we aware of whom we're surrounding ourselves with? Are they encouraging our victimization role?
I can still become consumed sometimes with an overwhelming feeling of dread. I'm not sure it's brought on by anything specific. But today I have tools to deal with it; practical actions. Emily points out that there are legitimate things to worry about. But are we doing something about it or just sitting around worrying and not getting anywhere? To get out of these funks, I use prayer, gratitude lists, and knowing that this too shall pass.
If choosing to be happy is a choice, then wouldn't choosing to be unhappy also be a choice? At some point we're choosing to be in misery. Giving a time-line to ourselves for being unhappy or dealing with some negative emotions associated with it. The more we experience, we learn to not have such emotional highs and lows.
Being aware of possible resentments when making commitments. Learning to not say yes to things which we may resent later.
If we think we may have resentments later for doing something for someone else, then we're doing it for the wrong reason. We have the right to say no. This works as we begin to rely less on external validation from others. People will be treated the way they allow themselves to be treated. We're not responsible for the reasons people make up in their heads for why we say no.
Emily shares that if she finds herself not particularly happy, she'll do something she enjoys; like getting a Java Chip Frappachino or check out the sales rack at Macy's. Emily is a deal shopping Ninja.
You're in charge, if you're bummed; go do something that makes you feel good. Be selfish today.
Please subscribe below to the podcast to get automatic updates:
Click Here to Subscribe via iTunes!
Click Here to Subscribe via RSS (non-iTunes feed)