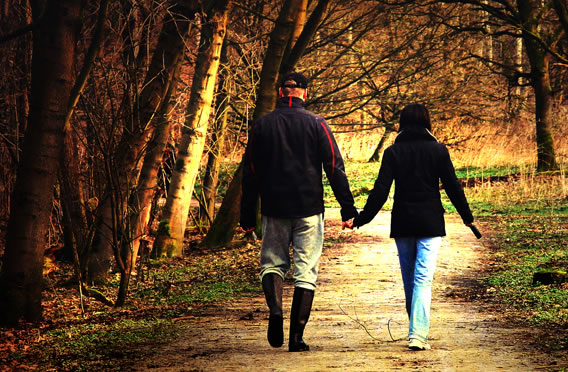 Want to sign your relationship's death certificate? Then keep trying to "get back to the way things were."
I hear people say "I wish we could just get back to the way we were" all the time, I've been guilty of it myself—a long time ago. It's dangerous and it's sentencing your relationship to failure; or at best a boring and emotionally and physically unsatisfying relationship.
Maybe in your relationship you're trying to decide if you should stay or go, or save your marriage? If you're wanting to stay and truly build a strong and lasting relationship, you need to start asking the right questions.
But if you're hell bent on sabotaging it… just read in.
The top 6 reasons why this thinking will lead to the end of your relationship
6.
It's Impossible
So quit trying. The way things were are the way things were, not the way things are. Concentrate on what you can do today to improve your relationship; not what your partner did or didn't do in the past or may or may not do in the future. The only thing you can control is right now; so go do something nice for your loved one this moment to increase the chance of a better tomorrow.
5.
Expectations
"Today's expectations are tomorrow resentments" or "expectations are resentments in training." Having unreasonable expectations set upon ourselves and others is the quickest way to resentments. Expecting someone to be the same person they were years or even a few months ago is unreasonable. As far as I'm concerned, resentment should be considered stealing as it robs us of the precious time we have on earth which could be spent loving. [Read more…]