Podcast: Play in new window | Download
Subscribe: RSS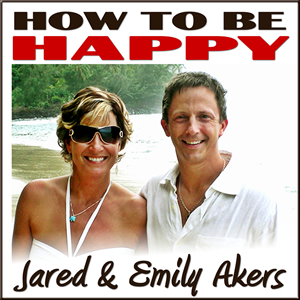 Welcome to the How to Be Happy Podcast Episode #3. In this session Emily and I talk about nurturing relationships.
Some topics you'll hear in this episode:
Keeping the Love (relationship) Alive
In the early part of a relationship, it's easier to be physical than emotional. Physical interaction is an easy way to say, "Hey, I'm really digging you!"
As the relationship matures, you still show love in other ways
Things to do For Him: Emily give's a shout out to the "ladies at the Starbucks of Summit Fair, Lee's Summit, MO where she was asked about loving things to do for your husband

Leaving love notes (maybe in your husbands coat pocket)
Emily mentions doing things like folding a wash clothe nice or a chocolate under the pillow like you would see in a five star hotel
Letting him know it's OK to enjoy himself and relax

Things to do For Her:

The obvious ones, flowers (for no reason)

We talk a little bit about orchids. Each has its own love language like people sometimes

Find out what they "dig" – Pay attention
Just be kind
Leave notes

Jared's a PC, Emily is a MAC and we make it work just fine
Date Night

Schedule time when it's just the two of you

Communication is always key
Spontaneity

Be willing to be spontaneous
Although communicate, some people like to be mentally prepared, like when they have an expectation
We talk a little bit about traveling and how Jared used to schedule everything. And how it's more important now to "wear life like a loose garment" and go with the flow
Decide "how big of a deal is it" if we decide to go do something else  – other than what we expected
We share a story about our first trip together to St. Croix. Expectations and that we can decide, are we going to be part of the problem, or the solution? And Jared get's sprayed by ants in the Jeep
Alone Time
Keeping Self Image – Independence
Waiting on your spouse to get read – don't rush them
Hobbies
Having alone time is good – then you have something to share with each other later
Friends
Circle of Friends – How much investment do you point in a relationship that's not positive?
Hanging out with People Who Inspire You
Investing in Relationships
Family
Family is important but we can still surround ourselves with people that inspire us
Love more by caring less
Some items reference or mentioned in this episode:
"How do you get your nearest and dearest to change their behavior? Simple: Stop giving a damn what they do, says Martha Beck." Martha Beck's How to Love More by Caring Less in Oprah Magazine.
Please subscribe below to the podcast to get automatic updates:
Click Here to Subscribe via iTunes!
Click Here to Subscribe via RSS (non-iTunes feed)