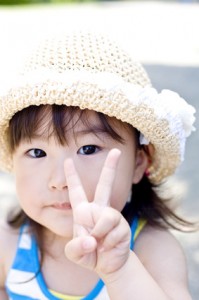 What does peace, love, and happiness mean to you? I think of the sixties—or was that sex, drugs, and rock and roll?—and the idea that love can end war and violence.
Is love really all we need?
If it's that simple, we need to start with love for ourselves; until we accomplish that, nothing will change. By developing self-acceptance, understanding, empathy, and love for self, we're better able to practice those very attributes in our relationships with others.
First a Little about Relationships
Does everyone really have a soul mate? It seems that everyone is searching for that one special person that will make their life complete. Then we'll truly find happiness right?
Hollywood has made it hard for people to live up to the expectations of the fairytale relationship. I'm not a pessimist, just a realist.
Don't get me wrong, I have a wonderful life and a beautiful wife whom I have an amazing relationship with. And by all accounts, I have never been happier. But it had more to do with me than her or "us."
It seems so obvious now, my inability to find the perfect relationship; it doesn't exist. Years ago—during a time of intense spiritual and emotional self development—I was asked to write down my "ideal" relationship and describe my perfect partner. I don't remember exactly what I wrote, but I do remember something important about the exercise. Once completed, my life coach had me go through and circle every time I had used the word "I."  It was a lot.
The exercise revealed my perception of a healthy relationship was… well, off. More precisely, it was clearly all about me and what I was demanding from a partner. Moreover, I was demanding and believed that someone could actually make me happy. It was all about what I needed, not what I could offer.
To figure out what I had to offer, I had to find out who I really was; which was impossible until I found some peace within myself. It would also become clear later that as a result of not feeling worthy of love, my ideal partner was non-existent sub-consciously on purpose.
Another realization was that my long-term relationships (over 6 months… which was long to me) were pretty dysfunctional. The healthy ones didn't last long; usually ending in me giving the "It's not you, it's me" line. I felt uncomfortable in healthy, communicative, and emotionally involved relationships because I had no idea how to be in one. As I was confused in what I wanted and unable to connect with myself emotionally, so too were the relationships I was attracted to.
"Men do not attract that which they want, but that which they are."
-James Allen from As A Man Thinketh
(Amazing short book! You can get it here on Amazon)
If we're unable to have a healthy relationship with ourselves, wouldn't it only make sense we'd be incapable of having them with someone else?
Peace
So began the long process of learning how to have a healthy relationship with myself. It seems pretty logical that since I spend all day with me, I should learn how to get along with me better. One huge obstacle—and often the reason many of us fail to act—is the fear that we won't like what we find about our true selves.
The process of developing self-love and respect was/is… well, difficult at times. Wait, let me put it a different way; it's uncomfortable. I get those confused sometimes. Let's face it; it's hard to take a real good look at yourself, especially when you've been running from it for so long.
One particular obstacle I faced in self-discover was the "what ifs."  What if I do become self-aware, more in-tune with my highest ideal and authentic self, and I'm still not happy? What then?
It's like not chasing a dream for fear of failing; we're more comfortable with the idea of a dream than having to face the fear or realization that we're not good enough. That is precisely why it is SO important to learn to accept and love our true self. With acceptance and love comes empathy and understanding; an understanding of what does and does not make us happy.
We're more likely to succeed at something if we now exactly what it is we're after! Think about it… about how efficient we are shopping when we know exactly what we're looking for. It's a great feeling to be an informed shopper!
Unless we learn to accept and love ourselves, we'll never be able to truly accept it from others. How can we? It just doesn't work that way, at least not for me; or at least not in a complete fulfilling and healthy way. Self-acceptance means we stop fighting with ourselves; we quiet the committee in our head and learn to get along with self. Thus we begin to experience inner-peace.
Love
What is love to you? What a question that is huh? I'd love to hear what others believe love to be! There are many great definitions, but one I found and particularly like defines love as; unconditional acceptance, devoutness, and trust, between two consenting individuals.
How can we ever know if we've accepted someone if we have no idea what that means or feels like? I like the term acceptance because it's easier to associate self-acceptance with that for others than self-love.
The term "self-love" can sometimes be a little confusing, at least for me. When talking about self, distinguishing between love, self-esteem, and ego can get a little tangled. I'm better able to measure self-acceptance.
It's common for people to know what love feels like but have difficulty expressing it with words. But acceptance is a little easier, at least to describe or associate with. Self-acceptance is important in regards to love because we first recognize it in ourselves. You can't give away something you don't have.
In regards to love and happiness, I'm not sure happiness is possible without love; at least not long-lasting happiness. Without acceptance and love, happiness is only temporary. We may feel happy most of the time, but deep down we feel as if there's something missing.
Regardless of what we experience physically or emotionally, without self-acceptance and love, long-term inner-peace is unavailable and thus lasting love. Hmmm, although empathy may be possible… but that's confusing me…
Self-acceptance is powerful as it enables us to feel worthy of love. The more love worthy we become, the easier it is to accept love from others.
Happiness
The journey to and process of reaching happiness is different for everyone, but I guarantee you—as sure as the sky is blue—if you have peace and love in your life, you won't have to find happiness; it'll find you!
If your goal is peace, love, and ultimately happiness, my suggestion is to start with peace. Learn to establish inner-peace with yourself, which in turn will help with acceptance and love.
By practicing acceptance and love (forgiveness) in all aspects of your life, happiness is inevitable. After all, life is not a search for happiness; happiness is a by-product of right living. Finding inner-peace and becoming love worthy enables us to accept love and experience happiness.