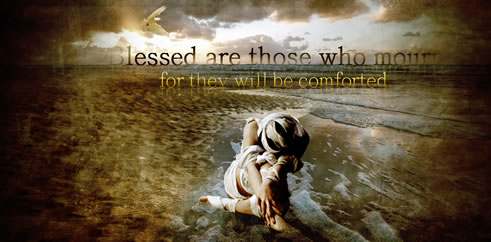 NOTE: I wrote this article on July 11th, 2010  prior to Goodbye for now, Dad
I remember the surgeon saying, "it's not good, it is cancer and most likely originated in the lungs…" meaning it has metastasized throughout his body. "All we can do now is pray the Lord has mercy and he doesn't suffer long." The following 10 days felt as if I was watching a sad movie. On July 6th my father passed away.
This morning in the shower I was thinking about the moment I heard the surgeon tell us the bad news. It was as if I left my body and God pulled me beside him, with his arm around me, and we have been watching this entire thing together. Then the words came to my consciousness, "it's OK Jared, I'll take care of him." And I wept… no, I wailed. I wailed till I couldn't catch my breath and wondered if the neighbors could hear me. In that moment I felt the presence of God more than I have in a long time. The term "more will be revealed later" become a personal experience.
The last few days it's like a piece of me is missing. Although deep down I know everything is OK, there is a small void. In that moment in the shower I realized it's OK to have this void—the missing puzzle piece—and it has a purpose. I felt that God has it in his hand, is smoothing the edges and will snap it back in when I am ready—and the realization that it will never be back in place totally. Or maybe just a different color… yes, let's go with that since I don't like the idea of not being whole.
I've been weeping in my dreams, unable to catch my breath and I wake up. My dreams aren't about my father so much, but there is definitely a sad overtone. I'm not big on dream interpretation—at least not mine—I have enough trouble figuring things out when I'm awake.
I'm reminded of the saying, idea, belief… whatever, that God will only give us as much as we can handle. Whether it's a spiritual experience or our mind's way of dealing with intense emotional states, we are only given as much as we can handle at any given moment. Or maybe that's called shock, I'm not sure. Like when my mother called me the night he passed away and I could hear the paramedics in the background asking questions, I just started shaking. It was weird, I wasn't cold, I was just shaking and started sort of walking around in a daze. A daze which remained until today in the shower.
Even though a piece of me is missing—again—I know it has a purpose. That I have a choice; to let it take me to where I'm supposed to be and not just where I've ended up.

He Knows How Much We Can Bear (Clara Ward)
We are our heavenly father's children
And we all know that He loves us one and all
Yet there are times we find the answer
Another's voice and call
If we are willing the Lord will teach us
His voice only to obey no matter where
For He knows I'm so glad God knows
Knows just how much we can bear
Oh, although, though your load, your load may get heavy
You're never left alone to bear it all
Just ask God for strength and keep on toiling
Although the teardrops fall
You'll have the joy of my God's assurance
The heavenly Father will always answer prayer
For He knows ya I'm so glad God knows
Just how much we can bear
photo credit: loswl