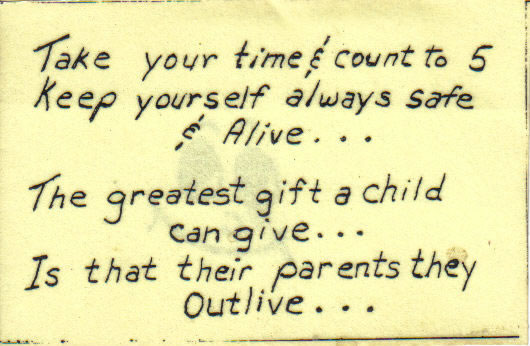 During the summer of 1989,  just out of High School, I spent three weeks in the USSR. The above picture is a note my mother hid in my luggage that I found while on the trip
March 12, 2006 was the darkest among many dark days for me.  Later it would be defined as the catalyst that led to my shift or sometimes referred to as a moment of clarity.
It was the day I left behind my perception of the world and my place in it. After a failed marriage, a job I resented, and a friend who had recently passed away, I was depressed and overwhelmed with life. From a loft apartment in downtown Kansas City I would make my final stand. With money in the bank and a liquor store three blocks away, I was in heaven, and hell. This is how I remember those last few days.