Podcast: Play in new window | Download
Subscribe: RSS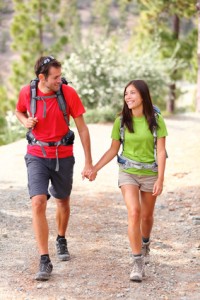 In this episode Emily and I discuss 5 keys to have a healthy relationship. This is certainly not "the" five keys. Over the years we've certainly had some unhealthy relationships in our lives. We go over 5 keys which we feel have helped us maintain a healthy life and relationship.
Key #1 – The 90 Second Rule
When you first see someone that you haven't seen in more than two hours, the first 90 seconds is the most important. That first 90 seconds is more important than spending hours with them later. Check out the 90 Second Rule post.
Key #2 – Respect
Self-respect is essential first; if we don't respect self then it's difficult for others to respect us.
Emily makes a point that it's important to think about what you're saying and the consequences it may have on your partner or spouse. For example, if you feel you're doing all the work around the house, ask for help instead of being sarcastic about it.
Being patient with someone is showing respect (for example when they're sharing a story you've heard hundreds of times).
Key # 3 – Kindness
Kindness is essential to a healthy relationship and is part of respect. Healthy relationships are built from genuine interest in the other.
Key #4 – Privacy
Respect others privacy and their need to have some individual time and things about themselves. This is much easier when there's trust. It's hard to let someone have privacy if there's no trust. And for us, having full disclosure from the beginning is so freeing and healthy for our relationship.
Key #5 – Support
You need to have each other's back. We discuss a little bit about supporting your partner when someone makes unpleasant comments about them.
Topics in this episode:
Please subscribe below to get automatic updates of our podcast!
Click Here to Subscribe via iTunes
Click Here to Subscribe via RSS (non-iTunes)