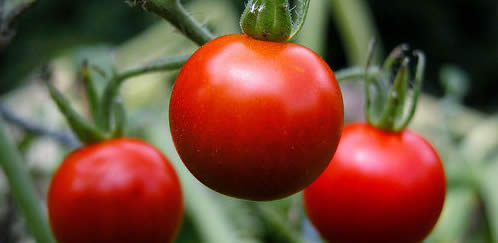 I heard someone suggest once that you could experience Grace by planting a seed.
I know how to grow a plant; put a seed in the ground and water it. I don't know how to get sun or rain. There are just certain things that are out of my control. I used to always think it was ALL me or NOT me at all. Maybe the things that have to come together to allow us and a seed to grow, come into being, or return to the earth is Grace. Initially I looked up Grace at the FreeDictionary.com, but that just confused me. I like this idea of Grace that I heard once on the radio: Grace is God's reaction to our action. I like that.
There are just certain things we're never going to experience if we don't take certain actions towards achieving them. Victims sit and wonder why things do or do not manifest in their lives; I was a victim for years. If I sit inside and pray for a tomato plant, nothing is going to happen.
Everything that is needed to become a tomato is inside the tiny tomato seed just waiting for all these amazing things to come together and magic to happen. Someone putting the seed in the ground is just one part. What so many of us struggle with is trying to figure out which part is ours to fulfill. That is the tough question and the answer is… well, for most of us, a pretty darn long process.
We're no different than a tomato. Everything we ever needed to come into existence, be happy, and thrive was already in our seed, waiting for the right moment and the magic to happen. So if everything we ever needed was already inside of us, why do we constantly seek things outside of us to fulfill us?
Precisely.
"Rain is grace; rain is the sky condescending to the earth; without rain, there would be no life."
-John Updike
photo credit: Don McLeod