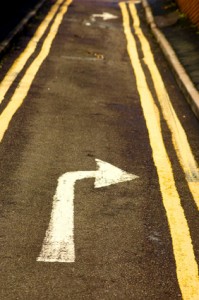 I came across a post recently (8 Unconventional Ways to De-stress and Release Tension) at Zen Habits by guest poster Jai Kai of SharingSuccess.tv.
He lists some actions for de-stressing like finger painting, stripping down your living room, or dancing in the rain; which I think are brilliant, especially since I am a big fan of action!
However, for me, I need more than just a temporary distraction to really de-stress.
So here are my 9 ways of de-stressing:
1. God Box
Find a nice wooden box, old penny bank, or anything you can drop notes into. When something is weighing on you mind, write it down and drop it in the box and let it go! The most amazing thing will happen; months or years later you can go back and review the notes and realize how amazingly well everything turned out.
When your head starts to worry,
And your mind just can't rest,
Put your thoughts down on paper,
And let God do the rest…
If you don't have a box, don't worry, just write it down. I do this a lot at night when I'm having trouble getting to sleep due to a racing mind. I get up (action) and go right it down on paper; not necessarily a solution, just what I'm worrying about. Then I know it's there and I can let it go.

2. Prayer
Prayer is asking for guidance.
3. Meditate
Meditation is quieting the mind and listening for the answer.
4. Initiate a Perspective Adjustment
Things happen around me, not to me. I have to remind myself to stop making everything about me!
It seems the only time I get really stressed is while driving. That has increased over the past few years as my commute time has increased. I heard a friend say once, "If I'm getting upset while driving, I'm driving selfishly." I like that.
Last week I announced to a group of like-minded individuals that the next time I feel like flipping someone the bird in traffic, I'm pulling off the road and forcing myself to just sit and watch traffic for 10 minutes. I'll let you know how that goes.
5. Running
Running outside with nature is always a spiritual experience for me. Some of my prized moments of inspiration have come while running, like the day I decided to propose to my wife.
6. Playing/Writing Music
Whenever I feel really stressed, trying to express myself through playing and writing lyrics always helps.
7. Call Someone
This is one of the hardest ones to do (for me) yet the most effective. There's always someone to call who may need to know someone cares about them.
8. Hold A Child
See #4
9. Random Acts of Kindness
This idea again goes along with #4. No matter how bad or stressed I think my life is, there's always someone that has it worse off then me. If you find yourself stressed, sit down and come up with something nice you can do for someone else. Maybe shovel the snow off their sidewalk or send them the perfect card letting them know how much they mean to you. To reap the full benefit, do it anonymously.
The simple cure for stress and tension is gratitude. However you find it, just find something to be grateful for.
It is truly amazing how God and the universe works. When I woke up this morning and started thinking about this post about stress, I was full of excitement. My wife and I are in the process of trying to sell our house, which is ready and looking good to show!
We met with a builder the first of this week to go over plans for a house we want to build; small but new and our own little dream home. We had gotten pre-approved and were scheduled to meet the builder again tomorrow to submit part of the deposit so we could get the process officially started. I found out on my way home from work that there's a problem with "the process."
We've went over the numbers dozens of time to make sure we would be OK and living within our means. Our calculations show we would be fine and have some room to spare; we just wouldn't get to travel every six months like we have been. But now it look as if we aren't going to be building our little dream home after all. At least not now.
At first I was a little disappointed, but I realize it's all going to work out the way its supposed to. If any of you are familiar with Lisis over at Quest For Balance, she's been a real inspiration in taking some risks and living life to the fullest. Especially in her adventure of selling their home and setting out on their quest of an authentic life: Adventure: Taking a Giant Leap of Faith.
In all honesty, I know our dream home is wherever we are. We're blessed beyond belief and I know in my heart we're exactly where we're supposed to be. Maybe we're suppose to keep traveling….
Although as I type this my wife is over punching on the 10 key, so we'll see what happens tomorrow. 😉