I can be selfish with my time. After all, I'm busy. Graduate school, work, writing, family, etc. One thing I have found however, that after long periods of being selfish with my time, I get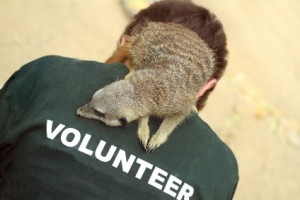 into a funk. I may think I'm being helpful and unselfish, but holding the elevator at work does not count.
The funk may be hard to categorize, which means it's impossible to put a finger on the cause. Am I restless because I have a ton of homework to do this week? Am I afraid of losing something? Is there something I think I want that I'm not getting?
Regardless of the cause, I have discovered a few ways of relieving the funk and get back into happiness. These actions always work—except when they don't. However, one thing I always know, this too shall pass.
Here are 9 ways to get the funk outta here!
1. Be of service
Call up a friend and ask them if there's anything they need. Out of all the people I know, there is always someone who needs something. This can even be a simple telephone call to ask them how they're doing.
2. Donate your time
Contact a local non-profit and volunteer your time.
3. Donate your possessions
Where I live, there are always fliers coming in the mail about local charities in need of clothes. Going through my closet and getting rid of things I haven't worn in say… 1 year (covering all 4 seasons) is a start. This is something I have on my short-list of things to do soon!
4. Anonymous random acts of kindness
This one is hard! We all want props for our good deeds don't we? Try raking the leaves in your neighbors yard while they're away, or putting a basket of goodies on their doorstep. Maybe not food items since some folks may think that is weird… I remember my mother worrying about razor blades in the apples we received on Halloween.
5. Write a Gratitude list
Put pen to paper and write a list of all the things you are grateful for. At least 50!
6. Journal
Start a journal and write down whatever you're feeling. Don't worry about grammar or whether or not it makes sense, just write it down! By getting it on paper and out in the open air, it looses power. I've heard of people that use a God box. A box they put things into they want to turn over and let go of. A year later they open the box to find all the things seem to have taken care of themselves. Many times, in ways they could not have possibly imagined at the time.
7. Do something productive
I don't know about you, but if I'm not being productive, I start to feel uneasy. This even happens sometimes if I'm sick for a few days and miss work. It really starts to affect my self-esteem. So go get something done you've been putting off. You'll feel better!
8. Remind yourself that you are loved
Do something for yourself, something you know you'll enjoy and that makes you happy. Maybe the funk is because you don't feel worthy of happiness. Remind yourself that you are worthy! For me this may be sitting outside and playing my guitar, writing music, or going for a walk while listening to certain music that always lifts my spirits.
9. Action, Action, Action
There is an old saying, "take the body and the mind will follow." As in, You can't think your way into good living, you must live your way into good thinking. Even if you do not feel like doing any of the steps above, do them anyway.
What should be number 10?