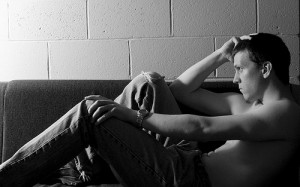 For years I resisted change. If it was uncomfortable, I avoided it. After all, it was all about me.
Two rationalizations I made often:
I'm shy
I work better alone
Here's how I see these two rationalizations today:
I'm shy
I was making everything about me, how about getting outside of myself for a minute and see where I can be of service to others. Take the elevator instead of the stairs. I wasn't shy, I just didn't want to have to hear about anyone else's problems. I was selfish and self-centered (although I didn't know it at the time).
I work better alone
I didn't want to ask for help or depend on anyone; especially not about how to be happy. So I taught myself how to do everything. Or maybe it was just my ego not wanting anyone else to know more than me. Either way, it kept me apart from as opposed to a part of.
Today if something feels uncomfortable, I realize it's probably an area in which I have room to grow. The overall result is after going through it, I inevitably find myself with more happiness.