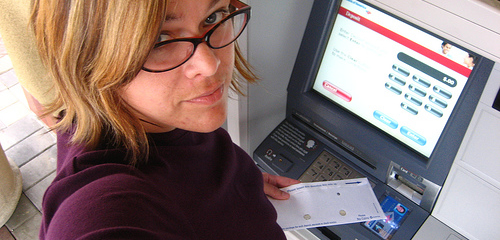 I walked a mile with Pleasure;
She chatted all the way;
But left me none the wiser
For all she had to say.
I walked a mile with Sorrow,
And ne'er a word said she;
But, oh! The things I learned from her,
When Sorrow walked with me.
Robert Browning Hamilton
Desperation and pain are great motivators. I hear it over and over from people in recovery; we don't work hard at changing something—like character defects—until they cause us great pain or sorrow. Why is that?
One reason may be because it's uncomfortable. And as I've learned; change is usually not hard, just uncomfortable. Maybe we're scared of what we'll find. Or, worse yet, if we accept something we'll have to do something about it. Crap.
But with time and practice, we learn to let these unpleasant experiences teach us how to become human. How to accept life on life's terms and that it is possible to surface on the other side with grace and dignity.
When things are going great, we have little need to make withdraws from our spiritual bank account. Yet many times we fail to make deposits during these times as well. Spiritual growth is often not our first priority when things are going good. Hence the term, "pain is the touchstone of all spiritual growth."  It doesn't have to be.
Its important when times are good to make sure we're continuing to grow spiritually and making deposits into our spiritual bank accounts. This insures that when (not if) we need to make a significant withdraw, we're not spiritually bankrupt.
Have you made any deposits today?
photo credit: Betsssssy