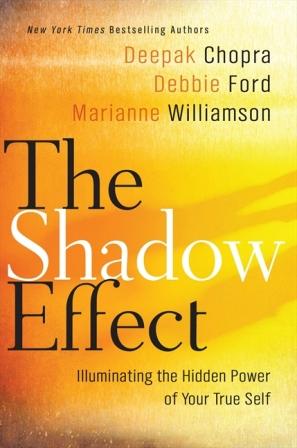 A few months ago I was sent a copy of the The Shadow Effect (Amazon) co-authored by Deepak Chopra, Debbie Ford, and Marianne Williamson.
If you've been a reader of  How to Be Happy for any length of time, you know the importance I place on living an authentic life and being true to yourself; specifically we're as sick as our secrets. Accepting ourselves for who we truly are takes knowing ourselves completely; accepting and dealing with some of the aspects of ourselves which we have kept hidden or are afraid of showing others.
Although none of the information I found in The Shadow Effect was groundbreaking or likely to cause additional transformation in my life, it does a great job of explaining just how and why we often self-sabotage ourselves.
The Shadow Effect is the result of living with a divided self. A self or image we show to the world and one which we keep hidden away due to shame, guilt, or fear. Yet it is from these fears and darkness we have the most to learn. From the introduction:
We will assert that it is because of our unexamined life, our darker self, our shadow self where our unclaimed power lies hidden. It is here, in this least likely place, that we will find the key to unlock our strength, our happiness, and our ability to live our our dreams.
One thing I really enjoyed about the book was the different writing styles and experiences shared by the three different authors.
Part I
The Shadow – Deepak Chopra
Deepak Chopra starts in Part I discussing the Shadow as the "dark side of human nature." Swiss psychologist Carl Jung first talked about the shadow as it "creates a fog of illusion that surrounds the self." One thing that Chopra states which has been much of my personal mantra is "If you and I weren't part of the problem, we would have no hope of being part of the solution."
A big part of our shadow is made up of things we notice in others, which is part of the projection process. We may feel disgusted by traits in others and tend to judge. However, inevitably if something disturbs us then there is something wrong with us. Often people confuse this thinking with self-deprecation; which is entirely different. There is tremendous power in realizing that if we are the problem then we have access to the solution.
"The instant that life is split into good and evil, the self follows suit. A divided self cannot make itself whole."
Deepak discusses in depth the transformative effects of wholeness; which is great stuff! "To be whole is to be fully healed." If we are truly going to know, understand, and have compassion for ourselves and others, we must have a realistic view of ourselves. Simply, how can we get to where we want to go if we have no idea where we're at?
"You have only one self. It is the real you. It is beyond good and evil."
If you're familiar with Chopra's writing at all, you'll surely enjoy his contribution to this book as he gives practical advice and steps one can take to illuminate and deal with ones shadow. He explains the process by which the shadow has created a split-self as a result of choices we make in our lives then lays out four steps (or choices) which helps us escape the process by making the opposite choices.
Part II
Making Peace with Ourselves, Others, and the World – Debbie Ford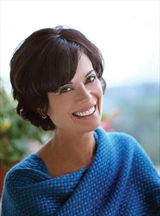 I really enjoyed Part II with Debbie Ford. She shared a lot of her personal experience in dealing with her own shadow as a young women and into adulthood. Real life examples always help me relate.
One point Debbie made that resonated with me and I have experienced:
When we are busy protecting ourselves from the demons that lurk in the dark, we miss out on feeling joyful, fulfilled, and deeply connected with those we love. Intent on hiding the darker half of our human nature, we fail to reach our full potential and experience the depth and richness of our lives.
We expend a lot of energy trying to run and hide from the darker side of ourselves. The real power lies in listening to that side, discussing it with others who can help us bring light to it. It is in these dark recesses of our inner-self that we can learn the most. Debbie puts into words, in my opinion, the what and why of the entire book:
The fact is that whatever we have hidden away in shame or denied out of fear holds the key to unlock a self that we feel proud of, a self that inspires us, a self that is propelled into action by great vision and purpose rather than one that is created out of our limitations and the unhealed wounds of our past. This is why we must explore our shadow.
Debbie's first hand experience of her life and how she used what she learned from her shadow to transform herself and help others is inspiring.
Part III
Only Light Can Cast Out Darkness – Marianne Williamson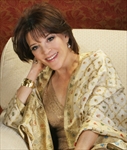 Marianne Williamson describes the shadow as an "antiforce" as it does not do anything itself specifically, yet "gets us to do its bidding." She goes into detail about the importance of bringing light to our shadow, that "it is a darkness, that like all darkness, is not an actual presence, but is rather the absence of light… And the only true light is love."
The emphasis Marianne puts on bringing light to our shadow in the form of love is right on. Most importantly, love for ourselves.
Separated from love, we are separated from God. Separated from God, we are separated from ourselves. And separate from ourselves, we are insane.
The most impactful portion of Part III in my opinion is Marianne's discussion on atonement. How important it is to own our shadow behaviors in order to get rid of them; something I talk about as confession in Step 5 of the Spiritual Serenity Series. The reality is we can wish all we want to not act certain ways, and even though we may be well intentioned, if we don't own our shadow and bring it out into the light, it "will act like an emotional terrorist embedded within our psyche, able to ambush us at any time."
Summary and Assessment
I have to admit, reading this book really felt like homework, which I hate. Originally I was scheduled to receive this book before our trip to Cancun last month and was looking forward to reading it while on vacation. However, it didn't arrive in time so I was reading through it pretty quickly. All of the information I found insightful yet not groundbreaking.
I do plan on reading Part III again as I felt it has some valuable suggestions in there on the importance of atonement. In the back of the book there is also The Shadow Effect Test which basically helps you understand how much your shadow is controlling your life. Armed with your Shadow Effect Assessment you can got to www.TheShadowEffect.com and sign up for online courses through Hay House for $149.
Finale Analysis: Just like any information, it's only as good as the action behind it. I would have liked more practical examples or exercises of how to put these ideas into practice. But then again, if you're really serious about transformation, you'll find a way.