Podcast: Play in new window | Download
Subscribe: RSS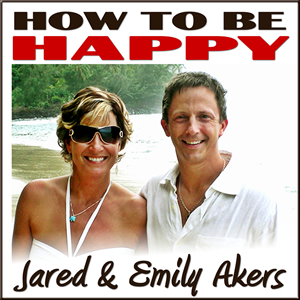 Effective communication is vital in relationships. But how do control issues play into communication?  We discuss the importance of getting to our root emotions and how they play into effective communication and control.
Emily shares an experience with a friend and how her (friends) emotions were making it hard to communicate with another.  Specifically, instead of trying to control the situation by giving advice, try sharing our emotions and/or fears.
People change when they want to and more effective when it's their idea. It's better to lead by example, attraction rather than promotion.
I share my confusion about artificial flavors and blowing my own mind.
What is at the root of the communication problem? First just try and be honest about what you're feeling rather than tell someone what they should or shouldn't do.
We talk a little about emotions, men versus women.
Control is a façade. The only control we truly have is over ourselves. If we're trying to control someone, are we trying to change them?
We discuss the concept of projection. And seeing characteristics in someone else that we may not like; do we have those same traits in ourselves?
People that annoy us can be our greatest teachers.
What's really going on? What's at the root (emotion) that's causing us to feel like we need to control someone or something? Is it selfishness, low self-esteem, etc?
If we're trying to control something, do we lake faith in some way? How doing the right thing and acting in a way we're proud of (going through tough experiences) we discover we do have faith; faith that we can go through life and come out on the other side still in one piece.
Be Understanding Rather than Understood from the Prayer of Saint Francis.
The best way to become a better communicator is become emotionally connected with self. Being more emotionally in touch with ourselves allows us to better relate to others.
To become a better communicator, spend some time alone and figure out who you are. Getting in touch with your emotions and knowing it's OK to feel what you're feeling.
Emily shares an experience of sharing something and becoming vulnerable.
What is jealousy all about? When you're jealous you're telling the person you don't trust them.
If we find people "just don't get it" or "just don't understand," then maybe we're not communicating in the right way.
Communication has a lot to do with personal energy and non-verbal cues.
Please subscribe below to the podcast to get automatic updates:
Click Here to Subscribe via iTunes!
Click Here to Subscribe via RSS (non-iTunes feed)