"One thing that makes it so difficult to stop feeling sorry for
ourselves is how real it feels when we are full of self-regret."
-Guy Finley (The Courage to Be Free)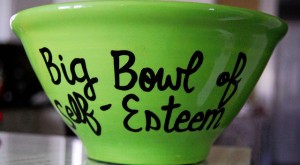 Regret, in any form, nags at our consciousness continually reminding us we're unworthy or incapable of achieving greatness or even mediocrity.
Be it a relationship, job, school, or whatever, the regret of something we've either failed at accomplishing or even started, binds us to the past and keeps us in the dark unable to see the possibilities available to us.
Consumed by self-regret, we sink into a morass of self-pity and low self-esteem. Even the possibilities available to us in the present moment are overshadowed by our past regrets.
Even though it sucks—a lot!—its familiarity keeps us bound to a cycle seemingly impossible to break.
"The secret attraction behind self-pity—why it's so hard to set down—is that the part of us that feels like nothing makes the part of us that points out this nothingness feel quite special!"
–Guy Finley (The Courage to Be Free)
We can look at two sources for the dilemma of being stuck in self-pity and feeling sorry for ourselves: lack of choice and fear.
Lack of Choice
Lack of choice is an illusion masked by fear. Remove the fear, and we realize we have more choices than we could imagine. Just think of the possibilities (choices) if fear was not present! It's fear that keeps us from realizing we do have choices.
The lack of choices I saw in my own life were certainly based out of fear… or maybe even laziness. Deep down I probably realized I had choices—ones that would make my life better—but that meant taking responsibility for my life and the choices I'd made up to that point. A painful life I saw as something to be endured, not lived.
The seemingly lack of choice was the result of my dependence on self, and that the world was conspiring against me; I was a victim. Worse yet, the fear that if I did make a conscious choice to do better, I would fail. And failure also meant the end of hope. Something I realize clearly now… the hope of being happy was often times more comfortable than the fear of failing to discover my true self and happiness.
Fear
The illusion of fear is most often based on past experiences; experiences that we regret and fear going through again. Once we realize the power of this fear, that it is holding us captive, we can bring light to it by revealing its truth: it's part of our past, not our present.
"There lives nothing real in our past—regardless of how disappointing or painful it may have been—that can grab us and make us its captive, any more than dark shadows have the power to keep us from walking into the light."
–Guy Finley (The Courage to Be Free)
When dealing with self pity (feeling sorry for yourself), think about these 10 key lessons from Guy Finley:
The only thing feeling sorry for yourself changes about your life is that it makes it worse.
No matter how you look at it, you involve yourself with whatever you resist.
Being wrapped up in self-pity completely spoils any chance of being able to see new possibilities as they appear. Besides, no one likes sour milk!
The only thing that grows from cultivating any dark seed of sorrow is more bitter fruit.
Feeling sorry for those who want you to feel sorry for them is like giving an alcoholic a gift certificate to a liquor store.
Your thoughts can no more tell you what is true about your possibilities than a set of streamside boulders can know the nature of the waters that rush by them.
Feeling sorry for yourself is a slow-acting poison. First it corrupts, then it consumes your heart, choking it with dark and useless emotions.
You cannot separate the reasons you have for feeling sorry for yourself from the sorry way you feel.
The heart watered by tears of self-pity soon turns to stone; it is incapable of compassion.
When you agree to live with sad regrets, you ensure they'll still be with you tomorrow.
Those are all interesting right? But they're still just words on this web page—how do we put these things into practice? The answer is one step at a time—you can climb mountains one step at a time. The first step of change is usually the hardest.
Just remember that most things worth doing are not hard, they're just uncomfortable. There is a difference!
Moving out of self-pity and low self-esteem takes small actions that create a sense of love for self over time. One of my favorite quotes and philosophies of all time is from breakthrough specialist Francine Ward (who has an amazing story by the way!):
"You get self-esteem by doing Esteemable Acts";
the operative word is "DOING""
Everyone probably gets tired of hearing me talk about action and DOING things. But honestly, there really is no other way. You cannot think your way into good living; you must live your way into good thinking. And that especially applies to overcoming self pity and low self-esteem.
Here is a short simple list of things you can do to bring light to your pity party:
Do something kind for someone… anonymously (need ideas?)
Clean your house
Exercise
Volunteer at a local mission
Make a decision to think positive thoughts about yourself today
Take donuts to your co-workers
When you notice negative thoughts, stop and remind yourself you have a choice
Send a card instead of an email
Plant some flowers
Make your bed
So get out there and do something!
photo credit: Jamiesrabbits