Podcast: Play in new window | Download
Subscribe: RSS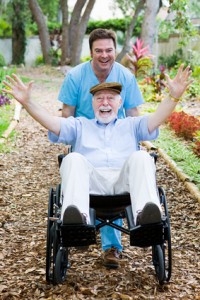 Aging is just a hard fact of life. Inescapable. In this episode of the How to Be Happy Podcast, Emily and I sit down to discuss our outlook on aging. We share our experience on resisting aging and how to accept it gracefully.
One important aspect of finding happiness in aging is acceptance. A major part of that acceptance is finding gratitude for the person we have become. And finding a way to use our life experiences to make us better and ultimately to help others.
With age, also (hopefully) we learn what's really important in life. That life is about learning, not winning.
We discuss a little bit about the physical aspects of aging. How exercising (being able to run, swim, and compete in triathlons) is my way of reminding myself that I'm not dead yet.
Emily suggests that there's no real work involved in aging… "Just keep waking up." I have to admit when I was listening back to this episode I laughed out loud at that one.
Gravity plays a large part in aging.
With aging also comes the acceptance of death, and finding ways to cherish life more and realize we're just lucky to be here.
We discuss a little bit about how we micromanage each other, and having motives in getting our partner to take over and do something for us when we don't actually want to do it.
Some topics mentioned in this episode:
Please subscribe below to the podcast to get automatic updates:
Click Here to Subscribe via iTunes!
Click Here to Subscribe via RSS (non-iTunes feed)