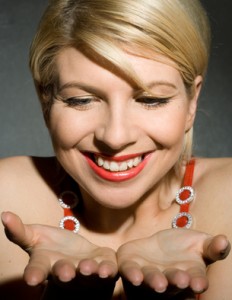 Finding happiness within ourselves is the ultimate goal. Only then are we able to experience long-lasting happiness and the key to how to be happy.
The main benefit of finding happiness within ourselves is; it is not contingent on any outside source.
To find happiness in yourself is to discover happiness that is resilient to circumstances and external forces in your life.
For most, an inner-peace and happiness that can stand the test of despair and loss sounds unimaginable. Think of the amazing sense of security and comfort that would come with the ability to match calamity with serenity.
Emotions are Neither Good nor Bad, They're Just Emotions
To find happiness in yourself, one must think about emotional maturity. The ability to realistically evaluate one's emotions is vital to determining what can be done, or not, when it comes to experiences that may bring us unhappiness.
"Emotions are Neither Good nor Bad, They're Just Emotions." – Click to Tweet
Here's an example.
A few years ago I lost a friend to cancer. When I first met Tim we were both going through a rough and transitional period in our lives; both trying to get over some rough pasts that had left us emotionally, physically, and spiritually drained. I learned quickly that Tim had already survived cancer once, only to have it return with vengeance shortly after we met. As a fellow musician, Tim and I took to each other quickly and began a special friendship. I told him early on that I would be there with him when the cancer got bad, or at least I alluded to the fact that when things got bad, I would be there. That we would play music together and everything would be OK. However, over the following months we sort of lost track of each other; or rather I did not do my best in finding what was going on with him or where exactly he was living at the time. One day I received a phone call from a mutual friend that Tim had passed away. I was shocked.
At first I was sad, but then something strange happened; I dismissed the feelings of guilt and sadness. I started asking myself questions like, "How well did you really know him?" or "Were we really that good of friends and had I really made a promise to be there with him at the end?" The key point here is my inner-self was trying to minimize the emotional attachment I had to his death. I was stuffing my feelings thus stunting the emotional process needed to properly grieve. This in turn caused me great inner-conflict and unhappiness and ultimately self-destructive behaviors.
After a year of being lost and unhappy, I hit a bottom and sought help through proper counseling. I learned how to properly deal with my emotions; listen to them and allow myself to feel all emotions, sadness, anger, loneliness, etc. By learning to properly feel all emotions, I'm better equipped on how to deal with them.
The basis of how to find happiness is all about inner-peace and finding that happiness within ourselves. Finding happiness in yourself begins with knowing what emotions you're feeling and how to deal with them. Sometimes we may need to detach from certain emotions or feel them completely in order to learn from them. Detachment can be helpful in the healing process. Sometimes we need to detach as opposed to feeling all the pain and hurt too deeply. However, detachment is not the same as denial. Denial is having an unrealistic view of the circumstances. Detachment can be with love and only once we've learned how to totally understand the underlying emotions.
"Denial is having an unrealistic view of the circumstances." – Click to Tweet
In losing my friend Tim, I had some guilt and remorse for not being there like I said I was going to be. This weighed heavily on my conscience and reeked havoc on my inner-peace and happiness. But until I learned how to feel and listen to those emotions, I was unable to get past those feelings. Instead of dealing with them in a healthy manner, I was subconsciously beating myself up inside. By diminishing the value of our friendship, I was attempting to reduce the feelings of guilt and justify my behavior. In the end, no matter how I rationalized our friendship—whether or not we were as close as I thought—the fact remained that I held some guilt and sorrow over his loss.
The Key to Finding Happiness within you is first learning how to accept you!
We're never going to be happy with ourselves until we accept ourselves for who we are. This is all somewhat of a paradox since we must have a realistic view and understanding of our emotions before we can begin to accept ourselves. Our emotions tell us a lot about where we feel inadequate; thus what areas we need to work on. Take for example fear.
Fear raises its head as many different emotions such as anger, envy and jealousy just to name a few. I would say that 90% of the time I'm feeling some type of inner turmoil or unhappiness, fear is at the root. More specifically, fear of losing something I think I have or not getting something I think I want. Regardless, it's compromising my ability to be happy with myself. The fear is usually fueled by the thought of rejection. And just as fear is responsible most of the time, the rejection aspect is almost always rooted in the way I think I may be perceived by others.
So if fear is causing 90% of my unhappiness, how do I get rid of it?
That's easier said then done, but it can be done. The first step is discovering what you fear and why. Take it back to its root emotion and you're closer to finding the real solution. Almost always we find it's due to the feeling of rejection or not being loved. Fear of loosing something we think we have or not getting something we think we want. I stress think in the previous sentence because time and experience has shown me that what I usually think I want is not what I need. Eliminating fear comes down to faith and control. Faith from experience that things will work out the way they're meant to, and let them take us to where we're supposed to be, not just where we've ended up. Moreover, as far as control is concerned, the sense to know what we can and cannot control; which comes with practice and a realistic view of ourselves.
Finding happiness with ourselves is definitely a process, but it starts with self-love and acceptance. We must know where we're at before we can determine the correct path to get us to where we need to be.