If you're not happy with life, then you're probably not happy with yourself. Maybe it's time to change.
Do you know someone who is constantly complaining about something or the entire universe just seems to be conspiring against them? Or, maybe that's you?
"Whether you think that you can, or that you can't, you are usually right." -Henry Ford
There was certainly a time in my life where I thought the world was out to get me. I thought that if everyone could just understand me (mainly how great I was) that I would finally get ahead. I'd get the promotion I deserved, the million dollar bonus, fame, fortune, etc. They (the world) just didn't get how amazing I was.
I was a little off in that I believed fame and fortune would finally mean acceptance and happiness. The truth was I wasn't happy with myself at all.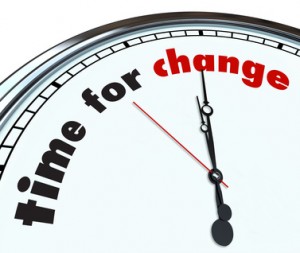 I can say with certainty that, for many years, I was confused on what being happy with yourself actually meant. Looking and acting happy seemed to be what I was doing most of the time—or at least striving for. You may be familiar with the phrase, "act as if." Also known as "Fake it till you make it." This suggests that if you act a certain way, whether you feel like it or not, you'll eventually become that. That if you act happy, going through the motions of someone that feels happy, that eventually the happiness will become real. I think this concept has some merit, to a point.
From my experience, acting "as if" for years didn't really solve my problems. Or in my case, I might have felt happy at times, but there still existed the underlying feeling of dread or general dissatisfaction with life.
Early in my happiness journey, where I really dug deep to get better and find inner-peace, I had several coach's or mentors which helped me along the way. In times where I was frustrated or having trouble with a particular situation, I would call them up for advice. Usually it went something like this…
Me: This guy is being a total di#$.
Mentor: How are you planning to deal with it?
Me: Well, in the past I have asserted my self-will and [insert past behavior here].
Mentor: How's that working for you?
The idea was that I get out of my comfort zone and try something different. As the saying goes, if you continue doing the same things you'll keep getting the same results (or a dozen other cliché's along those lines).
Slowly, as I started working through the process of self-discovery and learning acceptance and self-worth, I did change. I started doing things differently, stepping out of my comfort zone, and began to realize that the earth wasn't going to stop because I made myself vulnerable.
One of the greatest parts of self-worth and acceptance was the ability to be completely honest with myself and others. One instance which I remember vividly was a date I had with my wife Emily, who was my girlfriend at the time.
We had only been dating for a few weeks, and she was coming down to my office to meet me for lunch. I had spent the last 11 months working on myself and was feeling more comfortable with who I was more than any time in my life. I had found forgiveness for myself and let go of my past. However, there were still some things I wasn't proud of, but grateful as they made me who I was. Nonetheless, there was still one thing about my past which I hadn't shared with Emily yet. And this was going to be the day.
I vividly remember riding the elevator down to meet her and feeling nervous as hell. I even got down on my knees in the elevator and said a prayer. Since I worked on the 8th floor, it was a quick prayer. I was nervous because this part of my past had… well, not been accepted to well when it came up in previous relationships. It was actually the cause of one relationship ending. Consequently I usually left it out of my back-story in most relationships' after that. Yet it was part of who I am and so I felt it important to share it with Emily.
As soon as I got in the car, I got all serious, turned to her and told her my secret. She sort of looked at me inquisitively and said, "Uh, OK. You had me worried there for a second… What do you feel like for lunch?"
That was it. I wasn't banished off to Pluto to live a life of misery and isolation. That was the moment I really knew that I could and would be accepted for who I was completely. It felt good to be open and honest about myself, I could be loved unconditionally.
To be happy with yourself, trying doing something you wouldn't normally do. Change it up a little bit and get out of your comfort zone. Maybe it's time to change, act like the person you want to be, and leave it all behind.
Segue to kick ass song…