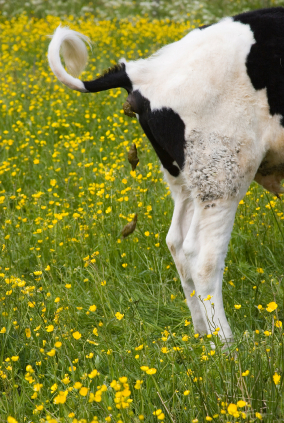 Circumstances can be shitty…
Or they can be exactly what you need. Here's some insight into how perspective can change your life.
Tim was an amazing guy, we'd just met and as a fellow guitar player, we started playing together and it was magical. It's like we'd played together our entire lives and had so many things in common; both musically and personally.
Then cancer took him way too young.
What is "too young?" Doesn't losing someone stink regardless of how old they are?
Self-Destruction
It was 2005 and that's when I self-destructed. My perspective was everything good in life comes to an end so what's the point? I shut out life and everyone in it and sunk into depression and was hell-bent on destroying myself.
After reaching a bottom emotionally, spiritually, and physically in spring of 2006, I realized it was time to make a choice. Check out for good—go see Tim and all the other people I missed—or make some drastic changes in my life. The decision seemed black or white and wasn't easy, but I heard the words of my mother, "the greatest gift a child can give is that their parents they outlive."
In the words of John Lennon, "If you want to die, do that. But if you want to live, then get on with it."
It was time to get on with it.
I spent the next four years dedicated to self-discovery. It was intense work but resulted in emotional connectedness with self and a new perspective on life.
How Perspective can Change Your Life
In 2010 my father suddenly passed away at age 65. Initially I was in shock and started to feel some of those old feelings of despair. However, I had done the work and was open to experiencing all the emotions that came with such a loss. And thanks to a new perspective, I was open to see the beauty in a seemingly tragic situation.
The day prior to dad's funeral, we were sifting through pictures of him to show at the service.  My five year old niece said, "It's sad that grandpa had to die, but at least we have all these great pictures of him."  That was beautiful.
There are no crappy circumstances in life, only stories we tell ourselves as to why we're not getting what we think we deserve.
The key is changing your perspective about what's important in life and learning the difference between wants versus needs. But like most things worth doing, most of us don't just wake one day with a completely different perspective.
Of course there are those rare occasions where someone's perspective is changed in an instant due to some extreme event or experience. But even then it's how they live after the experience that determines the longevity of their new perspective.
The proper perspective turns an obstacle into a challenge – you adjust and let it take you to where you're supposed to be instead of hindering your progress.
Here are some concepts and suggestions that may help change your perspective:
Mediation: Meditation techniques such as loving-kindness can bring about significant change in your perspective about yourself and the world around you.
Be Understanding Rather Than Understood: When someone does something to you that you think is wrong, ask yourself if you've ever done the same thing to someone else? Chances are you have. Everyone is doing the best they know how in any given moment.
Work on Humility: When you feel like the world or circumstances are conspiring against you, remind yourself that you're not that important. Things happen in life around you not to you.
Be Part of the Solution: In any given situation, you're either part of the solution or perpetuating the problem. If you're not sure, check your ego and motives.
Get out of Your Comfort Zone: Try doing something you've never done before. Travel to another country or volunteer at a homeless shelter.
Shyness is a Form of Narcissism: Being shy is making everything about you. This doesn't mean you're a bad person, you're perspective is just fueled by how things affect you personally. Think about what you can bring to an experience as opposed to how it's going to make you feel.
A simple change in perspective can absolutely change your life.