Podcast: Play in new window | Download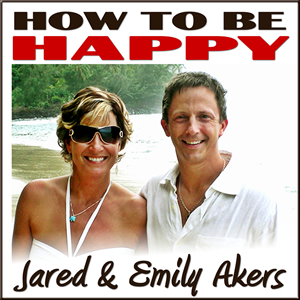 It's here! The first session of the How to Be Happy Podcast with Jared and Emily Akers.
You may download the podcast to your computer or listen to it here on JaredAkers.com. Additionally, I will be submitting the podcast feed to iTunes soon, so you'll be able to subscribe through there as well – hopefully that will be ready by the time our next episode is live. I'm also working on getting the episodes transcribed so there will a downloadable .PDF version of the show (I'll add that to this page in a couple days after the transcription is finished… I'm still working out the entire workflow process).
We plan on doing a weekly session at this point, but we're not setting any expectations…. So don't hold us to that. We look forward to exploring many topics from life, love, relationships, self-respect, travel, and keys to living a happy life; all from personal experience. [Read more…]