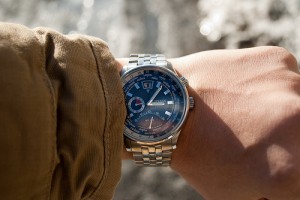 Do you know someone that is consistently late? Is it you? Are you usually late to appointments, lunches, meetings, or with deadlines? If you are, the message you are sending to the ones waiting on you is clear: Your time is more important than theirs. It's selfish and inconsiderate.
Everyone is busy.
I used to be late a lot! I was rarely on time for anything, especially if someone was counting on me. I usually let them down. Nine times out of ten it was due to something selfish on my part. I wanted to catch the end of the game, it cut into my party time, or simply, it was inconvenient. Maybe I overslept because I stayed up too late the night before, and for the times I didn't show up at all, I simply didn't feel like it. No matter what it was, they were all excuses. They all send the same message; my time is more important than yours.
If you look at my schedule today—school, job, volunteer work, personal relationships, writing—I'm busier than I have ever been. But the funny thing is, I don't feel like it. I have balance. I show up when and where I say I'm going to and usually at least five minutes early. Sure things come up, after all life happens, but I communicate if I'm going to be late and let others know what's going on with me.  I don't make promises I know I can't keep.  The only difference between today and several years ago is, I live on a spiritual basis today and I'm less selfish. I want less out of life materialistically and more through personal relationships. I think about myself less. In situations my first thought isn't "what can I get out of this" but "what can I bring to this situation." Don't get me wrong, I still have my moments of self-pity and the "when do I get mine" thinking. But I recognize when I'm doing that and get back into gratitude and a realistic perspective of my life.
It's the Golden Rule isn't it?
I'm no productivity guru, but Leo over at Zen Habits has some pretty good tips on how to simplify your life.
Being on time tells people you care.  Here are a few actions I take to be on time:
Leave early
If it's a new location, I Google Map it and make sure I know where I'm going and give myself plenty of time to get there. Often times I even scout out the location the day before so I know exactly where I'm going.
Set a realistic time and place.
Drive the speed limit. Now, I may be jinxing myself, but I've never had a speeding ticket. I never really understood the logic behind speeding. Firstly, it's against the law. Secondly, if you're running late and you get stopped for speeding, now your at least 20-30 minutes farther behind schedule. See number 1.
So be on time and send the message that you care. Oh, and if you find you're the one constantly waiting on others… well, I like to always have a book or something to read. I view the time as a gift and use it to meditate or write a gratitude list.
photo credit: I.Gouss