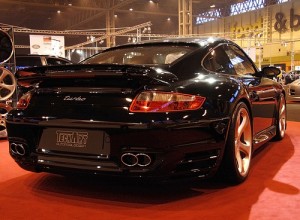 Happiness is often equal to the amount of gratitude I have, at any given time, that my needs are being met; while sadness being equal to the degree in which I have confused my wants with my needs.
Needs are items such as food, water, and shelter. If I do not get them, I will die. Wants and desires are things which I "think" will make my life better and/or bring me happiness. No matter what the price, many people spend their lives striving to obtain their wants, and yet still never find true inner-peace and happiness.
Think about the last thing you really wanted and obtained. For me, it was new laptops for both me and my wife. Oh yeah, and a camera too. Once we had those things, we were set. We eventually got them, now I want a bigger TV. I don't need one, the one, I mean four, we have work fine.
Wants and desires are always changing. Always. When I am truly in gratitude and look at my life, I realize my needs are always provided for. And it's when I'm in this place that I'm most serene. My spiritual growth and strength has more potential when I'm in a state of gratitude. You'll hear a lot of people say that pain is the touchstone to all spiritual growth. I do not believe it has to be, but more often then not, pain is the only thing which motivates significant change; resulting in real spiritual growth.
So why are my desires constantly changing? Because I'm looking for happiness outside myself. I do think many desires can be useful, they drive me to become better at many things. For instance, I do have a desire to become a better friend, husband, son, and brother. Do I work as hard at those things as I do at building income to purchase material things? Probably not. But you know what? I do work at them, and that's more than I could say for myself many years ago. Heck, I wouldn't have considered this conversation with myself before. So I guess I'm making progress. It's when I use these desires to obtain more than I naturally deserve that they become counterproductive to spiritual growth.
The key is to recognize that our desires will never be met, yet our needs are always provided for. The fact that all of you are sitting somewhere reading this is proof of that.
So the next time you think about something you don't have, turn it around and find gratitude for something you do have!
I leave you today with a quote by James Allen, it's up to you to decide what it means. I'm not real sure myself. Since I've read his book, As a Man Thinketh
, I believe it has to do with, we are what we think. If I put all my desire and passion into material things, then that's what I represent.
You will become as small as your controlling desire; as great as your dominant aspiration.
–James Allen
What does this quote mean to you?
photo credit: jonlarge